EU-SA APP II - Project Management Board Meeting (PMBM) & SARI Steering Committee Meeting (SCM) 18 - 19 September 2023 at Bandos Maldives.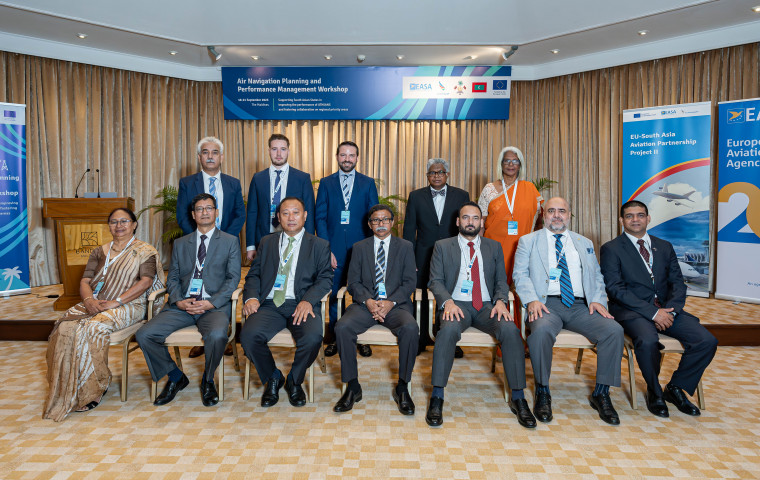 The purpose of the meetings are to reflect on the progress made so far since the start of the EU-South Asia Aviation Partnership Project (EU-SA APP II) project and reflect on challenges and objectives. The participating states are expected to endorse the annual workplan which is highly tailored support from EU-SA APP II based on their needs expressed during the bilateral meetings.

The EU-SA APP II Project Management Board Meeting and SARI Steering Committee Meeting comprise the partner countries and representatives of the relevant EU and European Aviation Safety Agency (EASA) experts.

The EU-SA APP II is funded by the EU and implemented by the EASA to develop the EU's partnership with South Asia, enhance safety and improve environmental protection and climate change action in the field of civil aviation. SARI is a program agreed upon by the SAARC states focusing on regional regulatory harmonization using EU (EASA) regulations as a reference.